Istanbul Convention without myths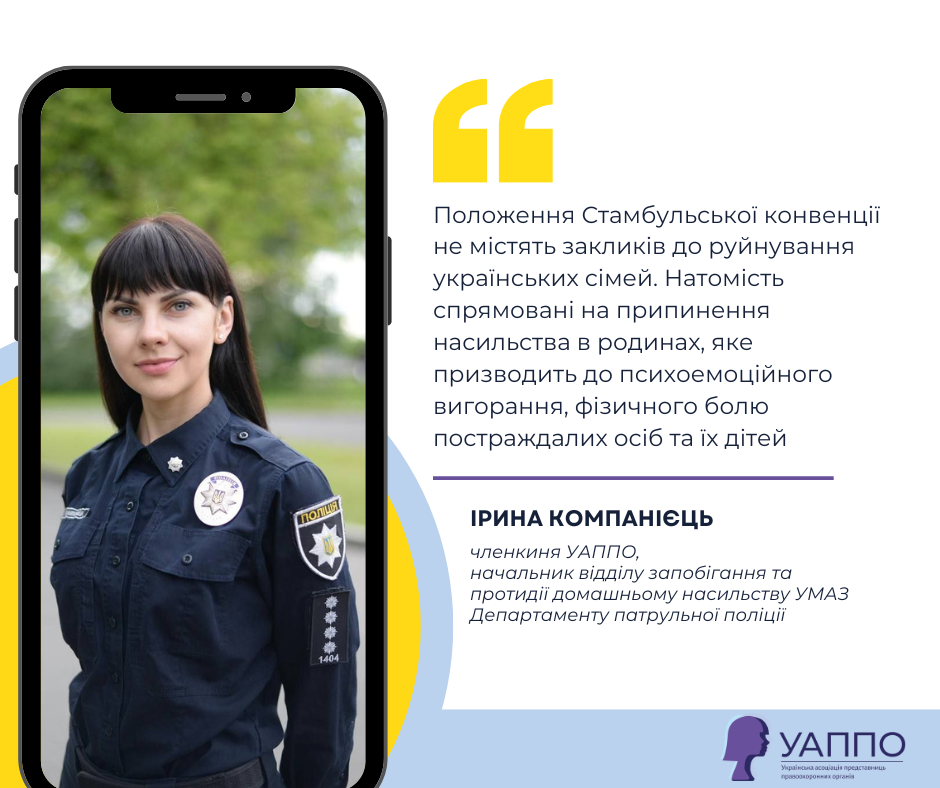 Recently Ukraine has completed the ratification procedures for the Council of Europe Convention on Preventing and Combating Violence Against Women and Domestic Violence, known as the Istanbul Convention. The document will become fully valid in Ukraine on November 01, 2022.
Our main objective today is to prepare Ukrainian society for innovations in the national legislation on combating violence by raising awareness of the norms of the Istanbul Convention.
With this aim Ukrainian Association of Women in Law Enforcement, together with individual members, initiated the information campaign to deal with the widespread stereotypes about the document's impact on the culture and society.