First Regional Conference "Ukrainian law enforcement officers: Strength in Unity"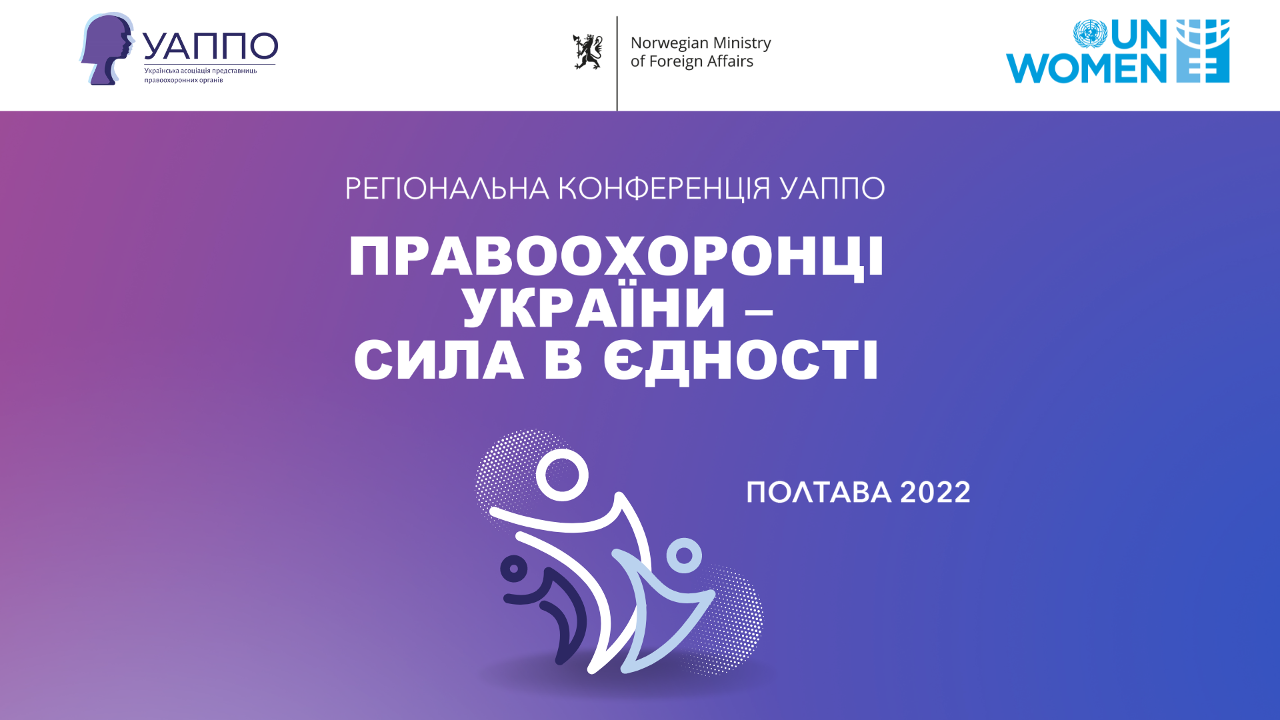 As a result of the full-scale war, Ukrainian law enforcement officers are facing new challenges in their daily work and service. Only through unity and strong cooperation we can overcome them with dignity.
Members of UAWLE, with the support of UN Women Ukraine, initiated the Regional Conference 2022 "Ukrainian law enforcement officers: Strength in Unity". The first UAWLE regional conference was held on November 11 in Poltava.
The key speakers of event were Kateryna Pavlichenko, Chair of the UAWLE Board, Deputy Minister of Internal Affairs of Ukraine, Maryna Bardina, People's Deputies of Ukraine, Yevhen Rohachov, Chief of Police in Poltava Region, representatives of the police and the State Emergency Service of Ukraine from Poltava, Sumy, Kirovohrad and Chernihiv regions, and active citizens.
As a part of the event, UAWLE members held a public discussion, "Interaction for a Common Goal – Current Challenges", and a practical training "Security Needs of Women and Girls", during which participants identified the types of dangers for people who may be affected by gender-based violence.
Learn more about the event on the UAWLE Facebook page!
"Educational Marathon", as a part of the global campaign #16DaysOfActivism.